Discover more from Megan's Substack
What I Put On Today
Over 8,000 subscribers
Dear Reader,
When I first met my husband, nine years ago, I only wore converse and loafers (except to work, where I only wore heels, which now sounds like the very definition of hell). I'm not a shoe fanatic, until I find one I love, which is why I'm writing this substack at 10:42 pm on Saturday night about Jamie Haller.
A few days ago Vogue wrote a great article about Emily Ratajkowski's perfectly worn in Jamie Haller loafers but I noticed the designers name was not noted and there was no link to the pair of loafers Emily is pictured in (I knew said loafers were Jamie Haller the second that I read the article because these are my favorite shoes) so I am linking here to Emily's exact pair of loafers in case you've looking for them. Jamie let me know yesterday that Emily has had her pair for a couple of years. I am not making commission on any pairs sold through this column and these were not gifted to me. I just adore these shoes.
I own three pairs of Jamie Haller loafers. My newest pair I picked up this morning from Jamie's studio in Los Angeles (where she packed my order herself from her garage with her two kids in tow). I drove 45 minutes (each way) in LA traffic to add these to my closet this afternoon. I couldn't wait two days for shipping.
They're a little Carolyn Bessette-Kennedy and a lot your Dad's Italian shoe that you wished came in your size (on that note, size up).
The best brands all start in garages as a labor of love.
---
***Jamie Haller's loafers are inspired by the handsome lines of a 70's Italian mens loafer with the understated casual soul of a slipper. Leather lined. Leather sole and insole. Rubber Injected Leather Sole. Old world Sacchetto construction for a glove like fit and buttery feel. You can follow her @JamieHaller
The 3 Pairs I Own:
The Loafer by Jamie Haller in Croc Black
---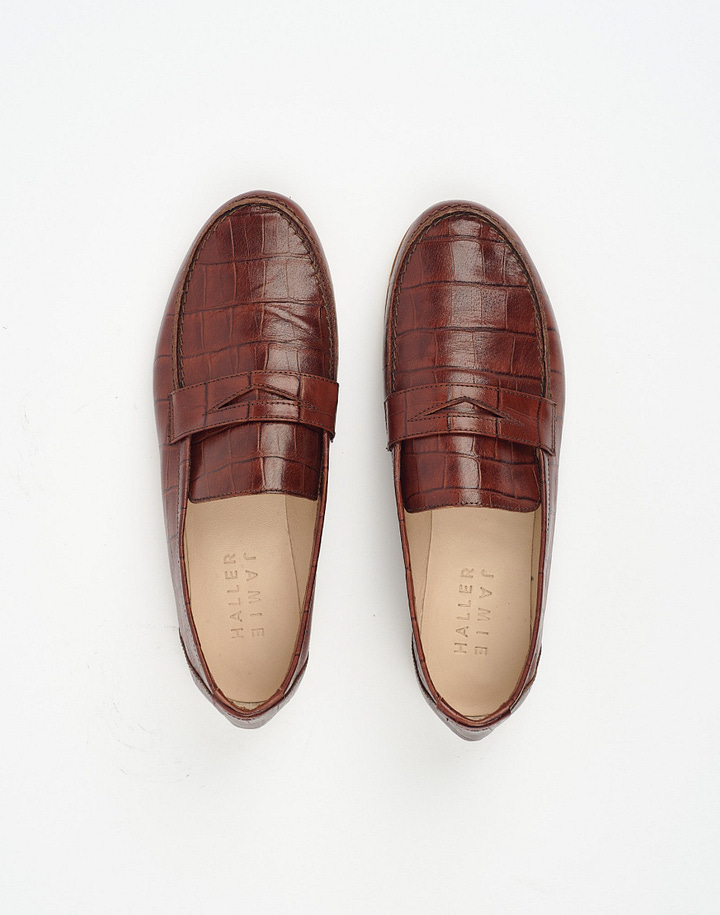 The Loafer by Jamie Haller in Croc Brown
---
Lastly, as of September 1st this substack will become a paid space (free posts will continue, too). I tried to keep it a hobby, but in the end, it's work that I really love. I'm going to charge the price of one oatmilk latte (and hope you think it's worth the cost).
I'm headed to bed now. Thank you for reading this column and thank you for being here. I really appreciate your support as I build this new community. An updated version of WIPOT in coming January 2024. Feedback or questions? Please comment below. I'd love to hear from you.
Talk soon,
Meg Strachan
Editor | WIPOT (What I Put On Today)1
1
On occasion I may use an affiliate link in a post and receive a very small percentage of a sale linked through this site.